The Penfolds Collection 2020: Langton's Top 5
Thursday, August 6, 2020 in News
Top 5 Penfolds Collection 2020
The Penfolds Collection 2020 has arrived, and with new Grange, Bin 389, St. Henri, and the rest, have come the predictable stream of near-perfect point-scores, superlative adjectives, and hype. In this case, predictability is a wonderful thing, especially with such an indomitable pedigree. 
Our Top 5 list of the new releases captures those wines that, for our tasting team, enchanted from the very first sip. They show the greatest potential for cellaring, demonstrate with flair Penfolds' multi-site, multi-region philosophy, and perhaps express something, well, a little inexpressible. In French, you'd call it that certain je ne sais quoi.
This suite of new releases tips its hat to heritage, while demonstrating—quite effortlessly (although Chief Winemaker Peter Gago may have a thing or two to say about that)—that the relevance of these wines remains ageless.

Here, the promise of longevity is inherent and abundant. Take Grange, leading the charge of a suite of confident and impressive releases, its legendary power coupled with a surprising youthful energy that looks set to guarantee a life lived long and well. Right off the bat, Bin 389 (so-called 'Baby Grange') was deemed the best our Head of Domestic Buying Ramon Gunasekara has ever tasted over the course of his decades-long career.

While centre stage may be reserved for the reds in any Penfolds release, the whites of the 2020 collection are no wallflowers. In particular, the pure finesse and potential of the 2018 Yattarna will only unfurl over the decades. Explore the collection now or read on to find out more.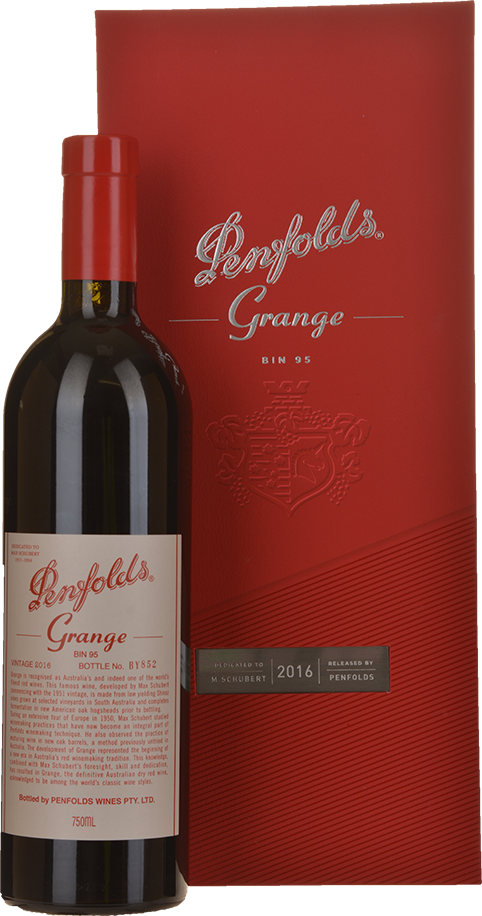 2016 Penfolds Bin 95 Grange South Australian Shiraz (Gift Boxed)
Grange is the enduring symbol of Penfolds and, indeed Australian winemaking. The 2016 vintage marks the 66th in an unmatched lineage. It is the ultimate demonstration of Penfolds' dedication to the artistry of the multi-site blend, an archetype that could never be typical. The 2016 Grange is an epic exercise that sees intensity, concentration, and sheer power married with verve and freshness, hinting at a very rich future to come. Monumental.

For full reviews, see our 2016 Grange
2018 Penfolds Bin 389 Cabernet Shiraz
 
After tasting the 2018 Bin 389 at Langton's HQ, Head of Domestic Buying Ramon Gunasekara said, 'I've never experienced a more impressive 389 on release in my entire career.' This year, 'Baby Grange' steps out of the long looming shadow of its older sibling to announce itself with a confidence that is impossible to ignore.
A fully-realised standout in its own right, the 2018 Bin 389 is weighty, structured, savoury, and serious. The classic Cabernet/Shiraz blend has rarely had such undeniable presence. Mark our words (and those of several critics), this vintage will become legend over the next several decades.


2018 Penfolds Bin 144 Yattarna Chardonnay
A pale golden nectar, the 2018 Yattarna drew audible sighs of bliss from our expert panel of tasters. One of our tasters described it, breathlessly, as, 'simply the closest to a Montrachet we have seen in a very long time.' Mineral, textural, fine, and fresh, this blend of Tumbarumba and Tasmanian fruit makes the case, unflinchingly, for a life-affirming Penfolds white to take the spotlight in 2020.
For full reviews, see our 2018 Yattarna
2018 Penfolds RWT Shiraz, Barossa Valley
 
The 2018 RWT is a bold spirit teeming with opulent, unctuous fruit sourced exclusively from the Barossa Valley. Full of body, black of fruit, and aged on majority new French oak, it is a showstopper for anyone who believes more is more when it comes to Shiraz. A complex, multi-layered adventure of a brooding red, brace yourself for Barossa writ large (and in impressive calligraphy).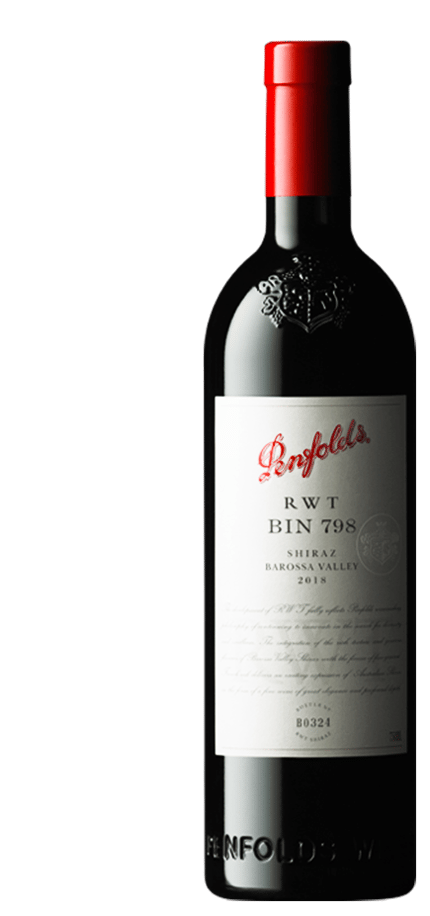 2019 Penfolds Bin 19A Reserve Bin Chardonnay, Adelaide Hills
This is Adelaide Hills Chardonnay with the energy to go the distance. The 2019 Bin 19A has textbook citrus and struck match aromas ('Move over Puligny!' says Andrew Caillard MW), nutty richness (the influence of 80% new French oak), and a creaminess that lingers on and on, just as your bottle will do in the cellar. We can't wait to take the journey with it.
These are just five highlights from The Penfolds 2020 Collection – the rest are ripe for exploring. If you want to access the latest from Penfolds, rare and back vintage wines or large format and special bottles, contact a broker.
Further Reading